Product Management Links
To kick off the new year I decided to take my most popular blog post, Product Management Articles and Books, and turn it into a website called Product Management Links. It comes loaded with updated content for Product Managers and has been reorganized into four sections: Fundamentals, Planning, Building, Design and Career.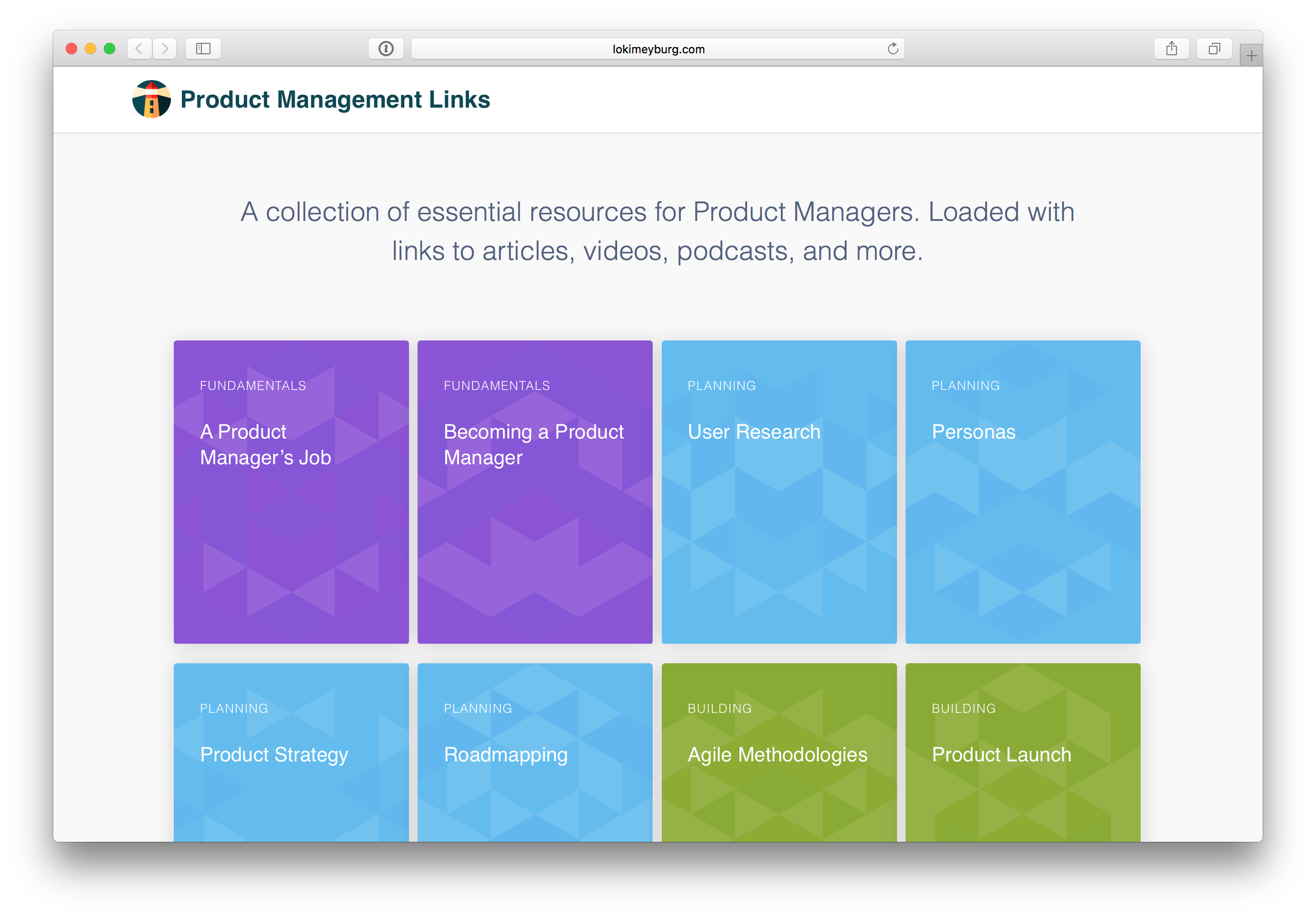 Please message me if you would like to see any links added to the collection. I will continue updating the website's design and content over the next few weeks.